Dog training services have staked out a lucrative segment of the pet industry in recent years. Dog adoptions soared during the pandemic, and with them came a surging demand for behavioral training, aka obedience training.
Dog training franchises have popped up nationwide, and many individual entrepreneurs have also entered the field through retail storefronts or home-based training services. Yet many dog training businesses are losing out on revenue because they don't offer point-of-sale (POS) financing to their customers. As we'll dig into below, POS financing is an easy way for dog trainers to harness new and recurring business.
The Power of Dogs
The pet industry has experienced sustained growth, even amid the effects of the pandemic and rising inflation. People spent nearly $104 billion on their pets in 2020, a jump of more than $6 billion from 2019 and more than $10 billion from 2018.
A closer look at these numbers reveals the true financial power of dogs. It turns out that Americans with canine companions spend nearly twice as much on their furry friends than those who own cats. This is where dog training — and dog training financing — comes into play.
Though pet ownership data can be as fuzzy as the animals it attempts to track, it's estimated that about 38% of American households have a dog and that the United States is home to more than 76 million pet dogs. While most dog owners desire at least a semi-obedient companion, professional dog training is often overlooked in favor of other pet priorities, including food, veterinary care, and treats and toys.
POS financing for dog training offers dog owners an opportunity to get the training services they desire and provides dog trainers a market advantage.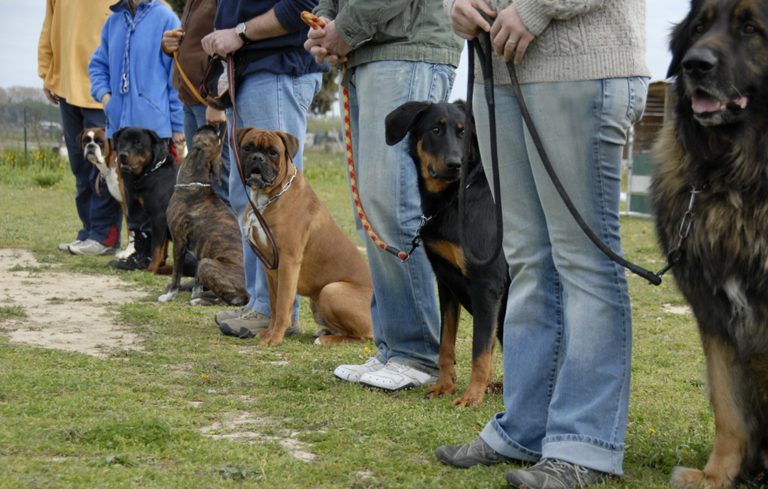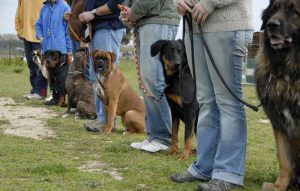 The Increasingly Competitive Dog Training Market
Demand for dog training is very high, with some trainers maintaining months-long waitlists. Although dog training as an industry sector has been trending slowly upward for some time, the pandemic kicked it into overdrive.
And the consumer desire for dog training is predicted to sustain. The Bureau of Labor Statistics projects the animal care and service sector — which includes dog trainers — to grow by 33% between 2020 and 2030.
Another market analysis forecasts that U.S.-based pet training services will grow 6% annually from 2020-2026. The same research indicates that pet training revenue jumped $8 million during approximately the first year of the pandemic.
But this increased revenue for the sector does not necessarily translate to increased revenue for every dog trainer, especially in a market segment where competition has become fierce.
Some successful dog trainers have differentiated themselves from competitors and grown their businesses by innovating how they deliver training sessions, such as working with clients and their pets via Zoom. Others have turned to new methods for converting and retaining customers.
POS financing is an easy and practical solution for helping you stand out against competitors and gain new pet training clients. One consumer study found that 76% of U.S. buyers are more likely to make a retail purchase if a simple POS option is offered. When it comes to POS financing, 62% of those consumers say they prefer fixed monthly plans with clear repayment terms.
LendingUSA: A Dog Trainer's Best Friend
Make no bones about it, LendingUSA is a friend of dogs and dog trainers alike. That's one reason why we're an International Association of Canine Professionals (IACP) sponsor. And the reason why we're so passionate about helping you provide dog training financing to your clients.
Partnering with LendingUSA allows dog trainers to capture more revenue and get paid promptly. LendingUSA also provides customers with fixed payment amounts that fit their monthly budgets and direct terms with no hidden penalties.
Buyer approval is fast and easy, and customers pay no interest on principal if they repay their pet training POS loans in full within six months*. LendingUSA's secure technology also integrates effectively with merchants' existing POS systems.
Effective dog training enhances our bonds with our pets and helps ensure that our best friends remain calm and responsive in unfamiliar or stressful situations. Often, the only thing holding many dog owners back is the upfront cost.
More than 10,000 merchants have partnered with LendingUSA to help win new customers and expand revenue. Connect with LendingUSA today to request a free demo and learn more about the advantages of a quality POS financing solution.