The benefits of cosmetic surgery aren't limited to aesthetics. Patients report a high satisfaction rate with the most common plastic surgery procedures in the US, and many treatments, from blepharoplasty (eyelid surgery) to rhinoplasty (nose surgery), offer quality-of-life advantages.
Yet many people postpone the procedure they desire due to cost. LendingUSA offers fast, easy cosmetic surgery financing with clear, low-cost repayment options so you can achieve the look you want.
A New Year, A New You
It's essential to take as much time as necessary to decide if plastic surgery is right for you. This process should include a thorough consultation with a licensed plastic surgeon. But if you're already convinced, concerns over costs shouldn't delay your decision.
In fact, beginning the new year with a new you has many practical benefits. That's why winter is one of the most popular seasons to schedule plastic surgery.
Advantages of receiving plastic surgery in the winter months include:
Easier to conceal healing scars and swelling
More indoor time allows progressive recovery with limited exposure to the elements
Additional time spent with family provides physical and moral support
Less sunlight and heat exposure promotes prompt healing
Furthermore, patients who undergo plastic surgery in the winter can be completely recovered by the spring and summer, the seasons in which many want to show off their new looks and resume their regular physical activities. Consumer financing through LendingUSA allows you to afford the treatment you want when you're ready.
Popular Plastic Surgery Procedures
If you're considering cosmetic surgery, you're not alone. More than 2.3 million cosmetic surgical procedures were performed in 2020, a year in which Americans spent nearly $17 billion on plastic surgery.
Some of the most popular cosmetic surgery treatments include:
Nose surgery/nose reshaping (rhinoplasty)
Eyelid surgery (blepharoplasty)
Facelift
Liposuction
Breast augmentation
Cheek implant (malar augmentation)
Neck lift
Tummy tuck (abdominoplasty)
Breast lift (mastopexy)
Breast reduction (reduction mammaplasty)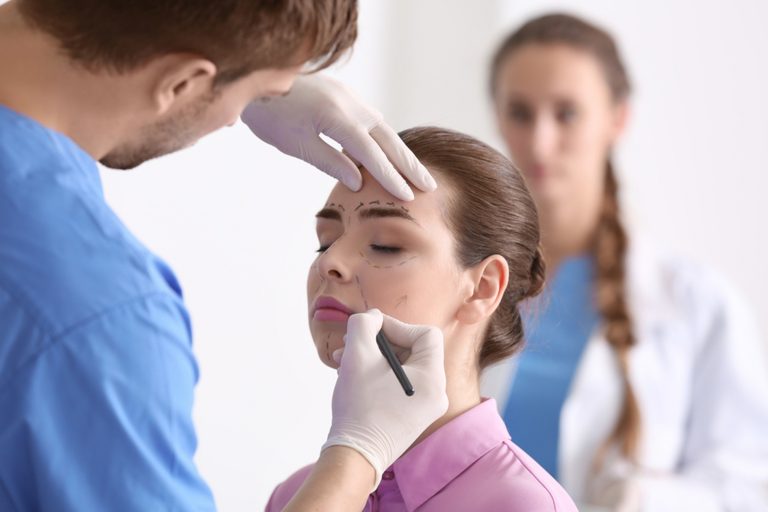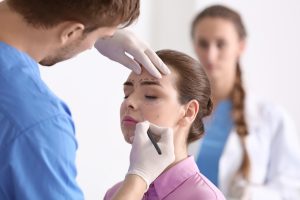 While many people pursue cosmetic surgery for aesthetic value and enhanced self-image, others choose plastic surgery for pragmatic factors, such as the improved breathing that can accompany a rhinoplasty, or the refined field of vision served by a blepharoplasty, or the reduced back and neck strain following a reduction mammaplasty.
And contrary to popular perception, not all plastic surgery seekers are women. The number of men who receive cosmetic surgery has skyrocketed in recent decades. Facial cosmetic procedures among men have spiked amid the pandemic, with many work-from-home dads seeking to remedy "Zoom face."
Plastic Surgery Costs
It's no secret that plastic surgery costs are among the biggest hurdles to actually undergoing cosmetic surgery. About 70% of the population wants a cosmetic procedure, with more than 15 million procedures performed annually.
Depending on the procedure in question and an individual's unique needs, surgeon/physician fees may range from about $2,000 to nearly $8,000. Fortunately, it's now easier than ever to finance your desired treatment. LendingUSA makes financing easy, and it takes just minutes to apply and receive a pre-approval decision.
LendingUSA offers cosmetic surgery loans between $1,000 and $15,000, so you have the financial power to afford your preferred treatment. We're also able to approve a wide range of credit scores.
LendingUSA offers affordable monthly payment options that work for your budget. Even better, there are no prepayment fees and no interest on principal on select loans if the loan is paid in full within six or twelve months of disbursement (as applicable).*
Financing Your New Look with LendingUSA
No surgery is without risk, and the decision to undergo plastic surgery is a deeply personal one. Yet, for many, cosmetic surgery can boost self-esteem and yield other mental and physical health benefits.
If you've been waiting for the "right time" to schedule cosmetic surgery, but find there isn't one due to finances, it's time to connect with LendingUSA. Unlike credit cards, LendingUSA provides borrowers with fixed payment amounts and fixed terms, so you can budget precisely on a monthly basis.
Check your rate and see if you're pre-approved in seconds.
This article is for informational purposes only. Please consult with a doctor or other healthcare professional regarding any medical diagnosis or treatment options.
Cosmetic Surgery Financing to Offer Your Patients