Losing a loved one is difficult regardless of the circumstances. Between navigating funeral services, family members, the wishes of your loved one, and dealing with grief, funeral expenses are often the last thing on your mind. With a wide range of costs for funeral services, families are often surprised to find very few payment options available at a funeral home. However, funeral loans can help families to honor their loved one with the services they want while allowing more financial flexibility with monthly payments.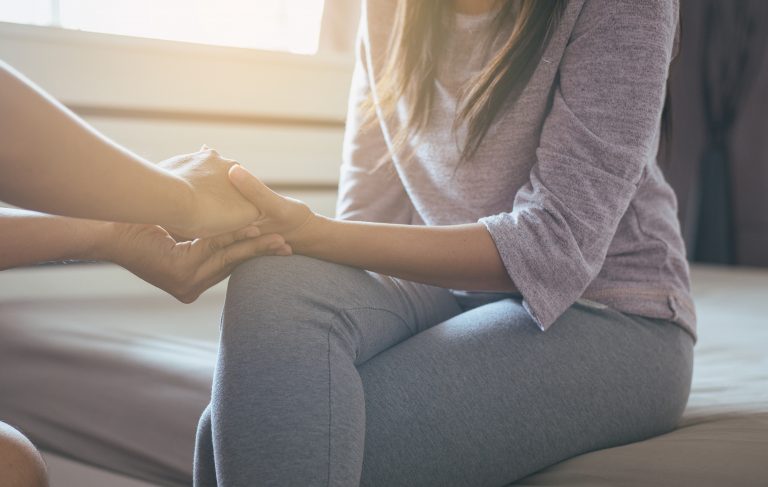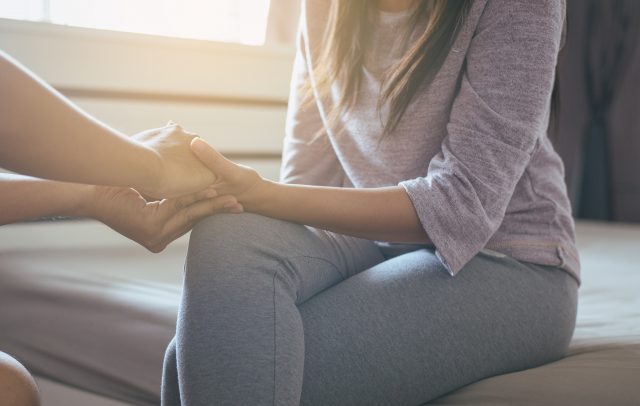 As you investigate all of your financial options, including funeral loans, you may have several questions throughout the process. To answer your questions, we've compiled your complete guide to funeral loans. Read below to get answers to all of your questions regarding funeral loans.
What are funeral loans?
Funeral loans are a financing option for families who have lost a loved one and are planning a funeral service. With a funeral loan, families can apply for financing to pay their funeral home upfront for their services while they pay lower monthly payments for the full amount.
A payment method like a funeral loan is not just for those who may struggle to pay for funeral expenses; a number of families may just prefer to spread the cost over several months, or perhaps they simply need more time to gather their funds. With an option like this, you have the flexibility to get the funeral services you really want for your loved one.

What payment options exist for funeral expenses?
For funeral expenses, the payment options available may depend on the funeral home. Typical forms of payment include:
Preneed policies: A preneed policy is when your deceased loved one has planned for their funeral expenses ahead of time. With this payment option, families have very little to plan, as their loved one has already done the majority of the planning.
Life insurance: If your loved one has a life insurance policy, this can cover some or all of the funeral expenses. While your funeral home can help you navigate insurance claims, this can be a challenging process.
Pay-on-Death Account: Similar to a preneed policy or a funeral trust, a pay-on-death account is set up previously by the deceased family member. They then name a beneficiary to handle the finances, allowing the assets to be available without going into probate.
Funeral loans: For many families, finding a low monthly payment option adds flexibility to their financial situation. Depending on the funeral home, there may be different monthly payment or financing options available.
Credit card: For some families, simply charging a credit card is the best option. However, without a plan to pay off the credit card debt, you may open yourself up to high interest charges.
Crowdfunding: For unexpected losses in particular, crowdfunding or raising money online can help families cover the necessary expenses for their loved one's services. This is often a last resort for families.
What is the cost of funeral services?
Many families are surprised at the cost of funeral services as they go through the process, and the pricing can vary depending on the services you want. While a direct cremation may cost between $1,000 and $3,000, funeral expenses can reach as high as $20,000 for a traditional burial. According to the National Funeral Directors Association, the median price for a full funeral and burial in 2019 was $9,135.
Depending on your loved one's wishes and your family's financial situation, there are a variety of options in between to find a price point that works for you. However, it's no doubt that even the lowest prices can still be very difficult for a family to cover.
Additionally, according to a recent survey from LendingUSA, 70% of funeral professionals said that families today are less prepared for funeral expenses than they were ten years ago. With such a large expense, a funeral loan can help families spread this cost over time.

Questions to ask your funeral director
As you're planning for funeral services, it can be overwhelming as you're trying to work through all of the details. For some families, not asking the right questions can lead to unexpected costs when they receive the final bill. As a result, be sure to ask the following questions when it comes to funeral expenses and the fees you may incur:
Do you have a copy of a written price list?
Does your price list break down all of the services and merchandise?
What do the cash advances include, and what is the cost?
Do I have to purchase the casket, urn, or vault through your funeral home?
Is embalming required before burial?
What types of payment options do you offer?
Do you have a monthly payment option?
Keep in mind that the more details you have up front, the better you can plan ahead. Plus, you'll avoid any unexpected surprises when it comes time to pay the bill.

Pros and Cons of funeral loans
As you weigh your payment options for funeral services, it's important to weigh the pros and cons of funeral loans as a payment option. While there are many factors to consider, here are a few pros and cons of funeral loans to think about:
Pros of a funeral loan
Spread payments over time: One of the primary benefits of a funeral loan is that you have the opportunity to spread the cost of funeral services over time. For many people, it is far more challenging to pay a large sum of money up front rather than a fixed monthly payment. When you're able to plan your budget, you can be more financially prepared in the long run.
Get the funeral services you really want: When you're constrained by budget limitations, it can be difficult to pay for the services you really want to honor your loved one. A funeral loan can remove some budget constraints and relieve some worry about how you can honor your loved one without a financial setback.
Loans designed for funeral services: Depending on your loan service provider, those who offer funeral loans specifically, like LendingUSA, may offer specific terms designed for funeral expenses. This includes working with funeral homes directly, 24/7 application access, and promotional payment terms. At LendingUSA, funeral loans have a promotion* of no interest if you pay back the loan within six months.
Cons of a funeral loan
Interest charges: With any loan, you may deal with interest charges, and depending on your circumstances, this may add too much to the total cost for the funeral expenses. Be sure that you understand the terms of your loan before signing.
Credit check: When you apply for any loan, it will require a credit check, which can sometimes harm the overall health of your credit. Be sure that you understand your credit health and the steps involved in taking out a loan.
Financial commitment: When you take out a loan, you are making a financial commitment for a period ranging from a few months up to potentially several years. Depending on the terms of your loan, you want to ensure that you have the resources to pay off your debt over time.
Who can take out a funeral loan?
As you are planning a funeral, there are a lot of rules and regulations about who is able to make decisions regarding the funeral services. When it comes to who can pay for the funeral services or take out a funeral loan, there are no restrictions. Any friend or family member can apply for a funeral loan to help pay for services. Oftentimes, multiple family members will split the cost of services by each taking out their own funeral loan.

How much should I borrow for a funeral loan?
The amount you should borrow for a funeral loan depends on your individual circumstances. To start, you should understand the amount you can realistically pay toward your loan on a monthly basis, and you should ensure that you do not take out a loan with a monthly payment that exceeds your budget. The monthly payment amount will depend on different factors, such as the length of the loan terms as well as the interest rate, so borrowers should use their discretion when they check their rate.
In addition to understanding loan terms and your monthly budget, be sure that you've discussed with your funeral director what can and should be paid up front. To cut down on the loan amount, you might consider paying what you can to start, to avoid borrowing a larger amount and accruing more interest.

What to look for in funeral loan options
When considering a funeral loan, there are multiple factors to weigh in your decision, and you should be sure that the loan option you choose works best for you. As a result, be sure to ask yourself the following questions as you evaluate your options:
Can you work directly with the funeral home?
When planning a funeral, the last thing you want to worry about is payment. For lending companies that are designed to work with funeral homes directly, families can focus on what's most important during a difficult time, while the funeral home is paid directly.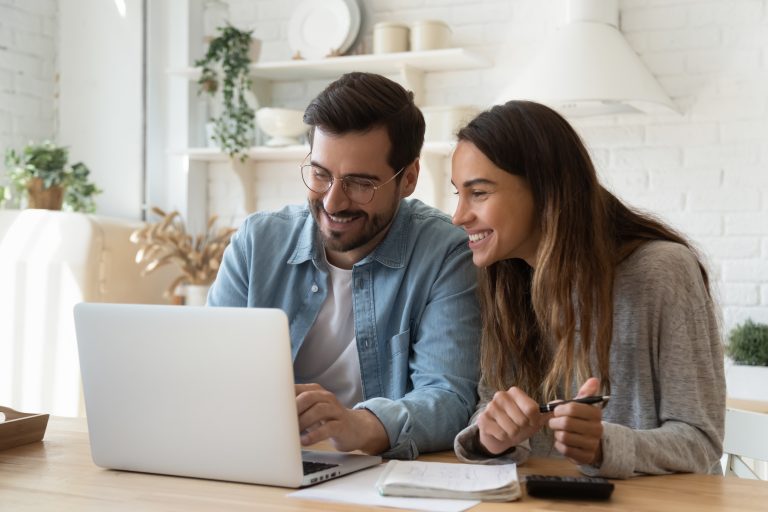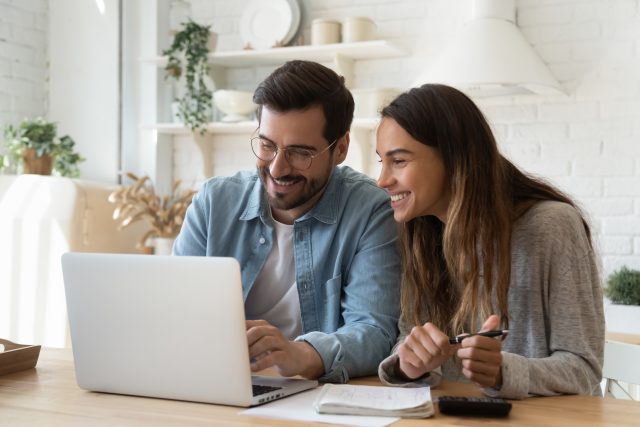 Do you have 24/7 access?
Funeral service planning happens very quickly, and families often don't have time to wait for the banks with set business hours. When you are planning services so quickly, it's important that you understand your budget as soon as possible and have access to get everything you need online, from checking your rate to signing a contract.
Do the loan terms fit your needs?
Before you apply for a funeral loan, be sure that you are clear about your needs and financial goals. For some families, they may simply need a few extra months to pay the balance. In that case, promotional interest terms can save you money and give you the flexibility you need. At LendingUSA, all funeral loans have a promotion* of no interest on the principal balance if your loan is paid in-full within six months. This is designed to simply give families the flexibility they need without worrying about extra costs.

How to save on funeral expenses
For families going through the funeral planning process, adding up the expenses can be a shock. As you assess your financial situation, it's important to understand how you can effectively lower the costs. Here's a few strategies you can employ to be a smart shopper during a difficult time:
Compare prices online: Researching pricing for any large purchase typically starts online. As you look at funeral homes in your area, you can utilize tools like Funeralocity.com to compare pricing and better understand what each funeral home has to offer. This includes understanding which funeral homes offer financing options.
Get detailed pricing information upfront: As you go through the funeral planning process, it's easy to get caught up in the fast-moving process. However, it's important that you are transparent about your budget and that you discuss pricing upfront.
Don't be afraid to ask questions: With all of these expenses adding up, it's important that you're not afraid to ask questions and discuss each and every item with your funeral director. Be sure that you understand each line item and its purpose, as well as how necessary it is. The more you take the time to walk through each item, the less likely it is that you'll be surprised by the total cost at the end.
Cremation versus burial: One of the simplest ways to cut expenses for your funeral services is a basic decision. While a casket and burial can drive up the total cost of the funeral to over $10,000, a cremation can cost between $1,000 and $3,000.
How to check your rate
Checking your rate is very straightforward, and it's important to check what kind of approval and monthly payment you can expect before you make any decisions. With LendingUSA, you can fill out an application any time online and get a pre-approval decision within just a few minutes. When you check your rate for a pre-approval decision on a funeral loan, it won't affect your credit score†. This way, you can get a full understanding of your budget before you start the planning process.